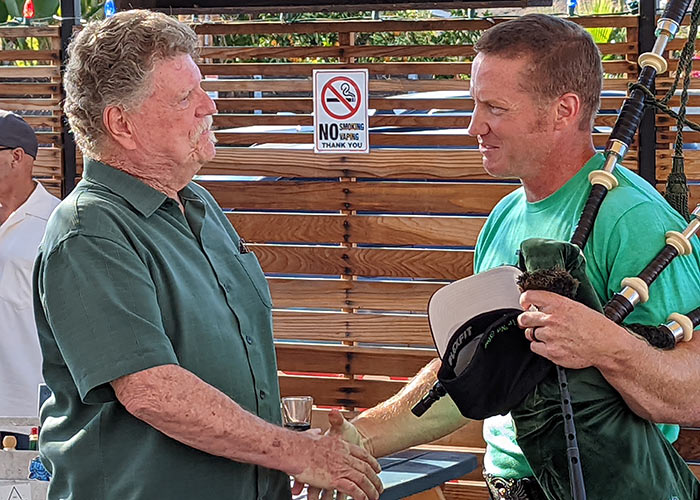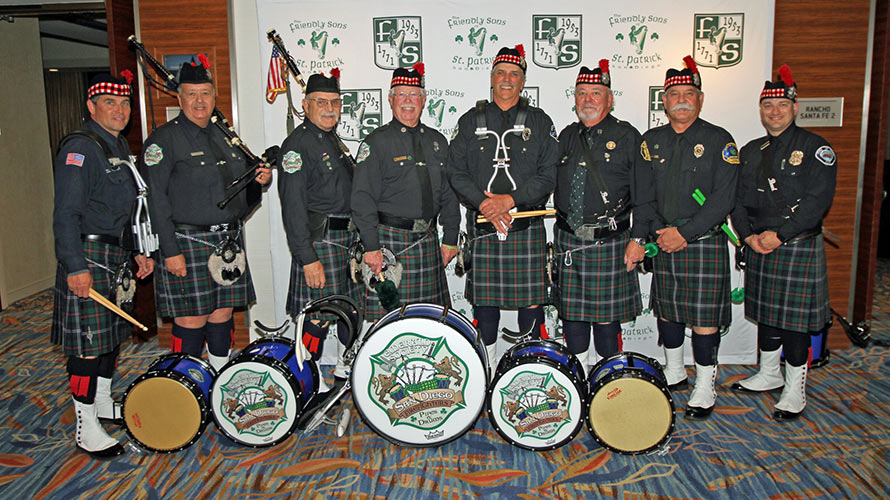 The San Diego Firefighters Emerald Society is a fraternal organization for the firefighters of San Diego County that was formed in 2000, for those who share an interest in the Gaelic heritage, and wish to continue the fine traditions that have made firefighting the great profession that it is today.  Gaelic heritage is not required for membership. 
The San Diego Firefighters Emerald Society has a Pipe and Drum band that participates throughout the year at parades, funerals, and special events.  We support the community as a representation of goodwill through education, assistance programs, sponsorships and numerous other events.   
The San Diego Firefighters Emerald Society is active at the annual Firehouse World Convention held each year and hosts an "Irish Breakfast" party the morning of the Annual San Diego St. Patricks Day Parade for all firefighters and family members.   We also hold  member appreciation events throughout the year, check your e-mail for details.
We are an IRS approved non-profit 501 (3) (c) organization. 
Tax ID #: 20-1716650
The San Diego Firefighter's Emerald Society is run by a group of dedicated individuals who are committed to the society's mission and values. The leadership and board work closely with each other and our members to organize events, fundraisers, and community outreach initiatives that promote camaraderie and honor the rich traditions of Irish-American firefighting.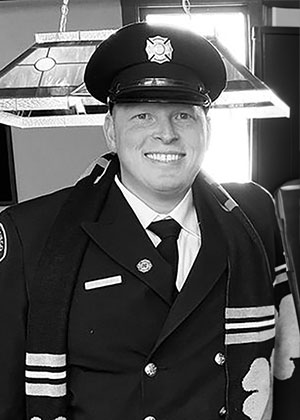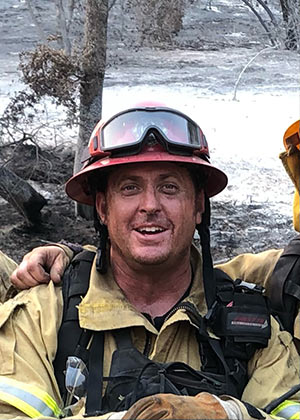 Chad Allison
Vice-President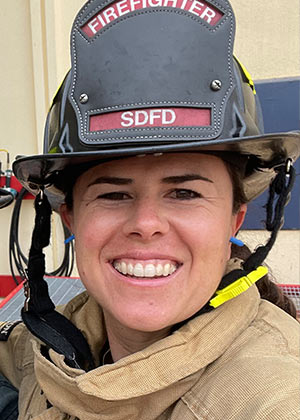 The Fallen First Fund has been created by the SDFFES as a way to support the families of first responders who have fallen in the line of duty. The fund has been designated to financially assist the family with the cost of a memorial or funeral. It will also help facilitate the attendance of the Pipes and Drums band at the memorial and when the name of the fallen first responder is added to a National or State Memorial Site.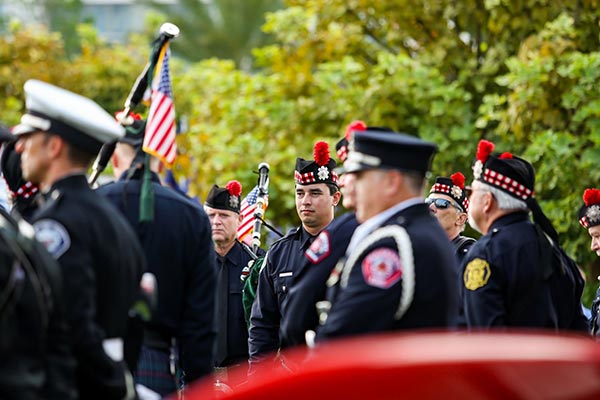 Sgt. Brian E. Dunlap Scholarship
Our scholarship at Miramar College for Fire Tech students is in honor of Sgt Brian E. Dunlap. Working with Miramar College we have two Scholarships of $500 each totaling $1,000 each year for qualifing students. Scholarships are awarded Fall and Spring Semesters.
Overview:
– Students must be enrolled in the Miramar Fire Academy Program and complete 18 units by the end of the Spring Semester.
-1 Letter of recommendation from an Instructor or active Firefighter Officer.
https://sdmiramar.edu/services/scholarship-office/applications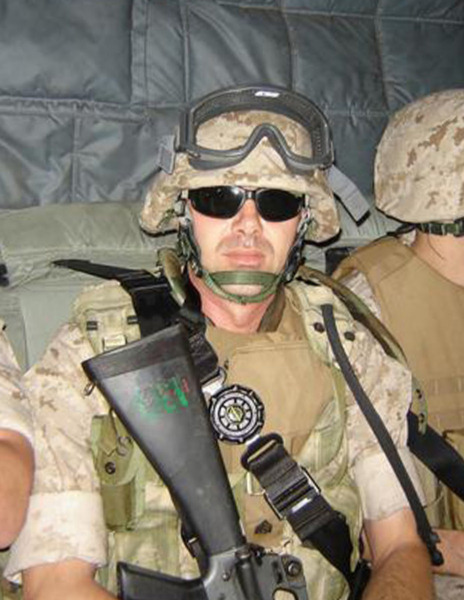 Dunlap Story (Memorial Day)
(Thank you Bill Waugaman for sharing this story with us!)
As the weekend settles upon us and the enjoyment of a long weekend gets the motors running, I stop what I'm doing and reflect on all the guys I have served beside that are no longer here upon this Earth. And the stories are told of bravery, insane acts of lunacy….oh the stories.

Mine is of a Marine who was late for his own funeral.

Yes, this did occur in 2005 when Sgt Brian E. Dunlap didn't make it in time. For a background, Brian was, well he was a show-off and a damn good one too. If there was a crowd, anywhere, he'd be in the middle of it and you'd know right where he was. If we were on a Fire, you'd know what Engine or Division he was assigned to, because he'd drive the Chiefs crazy. A damn fine dude!

Brian fell during an operation in Iraq, and was killed by a roadside bomb. During his actions that afternoon he saved the lives of many US and Iraqi troops by diverting them away from an intersection. He was right there in the middle of it again.
Let's get to the tardiness of Brian. After his death, all of us in SDFD, CalFire and the Marines headed to Sacramento for his procession and burial. A 5 star production complete with Emerald Soc and Fire procession, when his Battalion Commander got a call that his DNA results were misplaced and his remains would not be moved from Dover. WTF was said all around, now what? What do we do now? Well, Brian had a cousin that was a one star General in the USAF who tried to intervene and was flatly denied as DoD policy would not be disregarded. She in turn contacted General Peter Pace, USMC who was the Joint Chief and Brian's old CO. On his order the remains were released (would have paid to be listening to that phone call).
When is he coming? 0100 tomorrow was the answer. So here we are ready to go the day before and no Brian. The call was made to continue on and we held a full mass, procession, presentation of flag and graveside honors….no Brian. He made it home, late as always, making things difficult and being the center of attention in his own way. I told my crew that I have now seen it all, to include a man who was late for his own funeral.
First Responder Emerald Games
COMING SOON! The San Diego Firefighter's Emerald Society's is currently working on a new athletic competition event called the Emerald Games. Stay tuned for more information!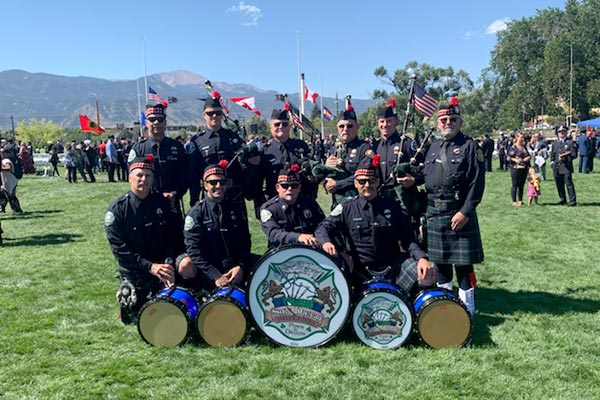 Join our email newsletter.