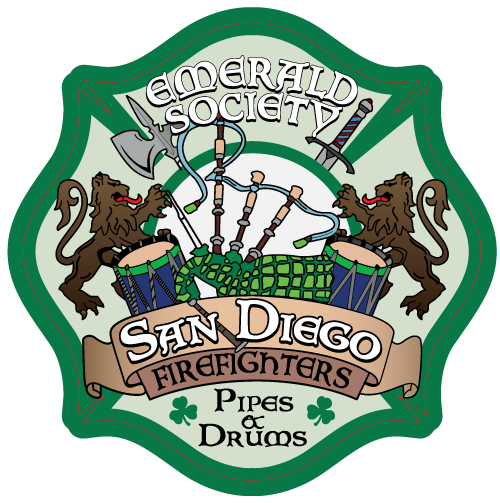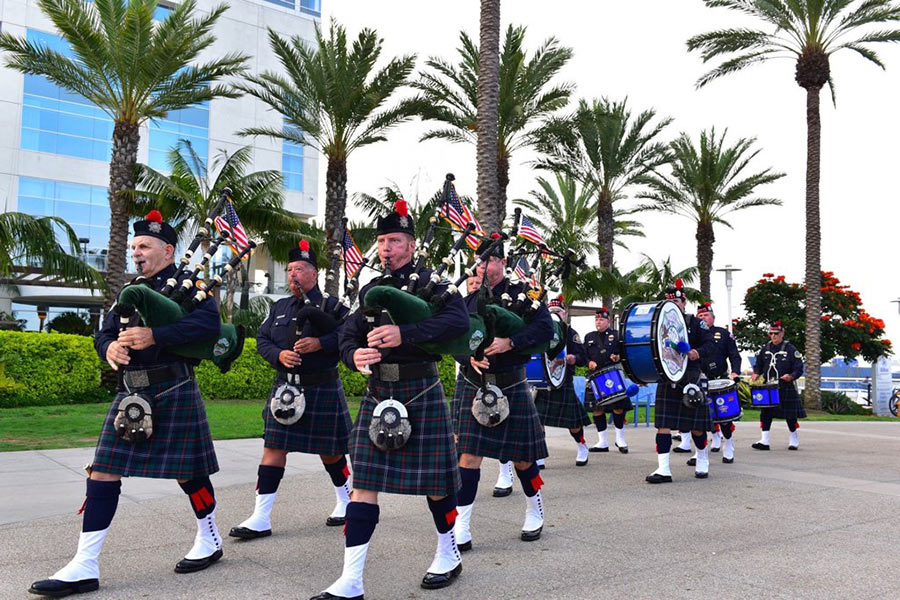 The San Diego Emerald Society Pipes & Drums are a dedicated group of firefighters who share a passion for preserving Gaelic heritage and serving our community. Through the powerful medium of music, we honor the bravery and camaraderie that define the firefighting spirit.
We participate throughout the year at parades, funerals, and special events delivering stirring musical performances that pay homage to our firefighting roots, while also fostering a sense of unity among firefighters and the communities we serve.
With a strong emphasis on tradition, honor, and respect, we strive to be a beacon of inspiration and strength. We support the community as a representation of goodwill through education, assistance programs, sponsorships and numerous other events.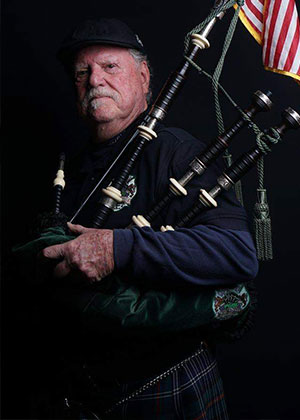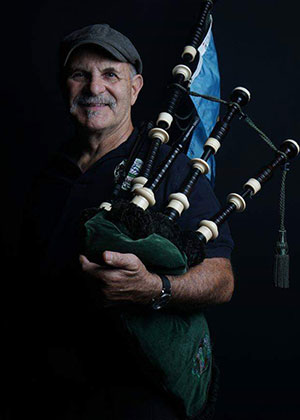 Pipe Sergeant
Coronado Fire Department Retired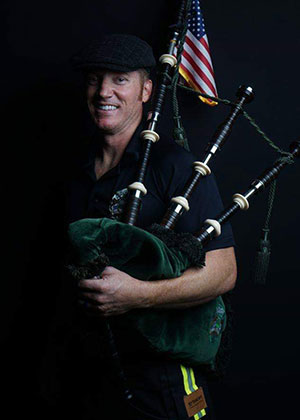 Pipe Major
Santee Fire Department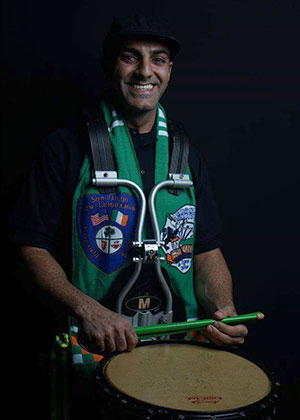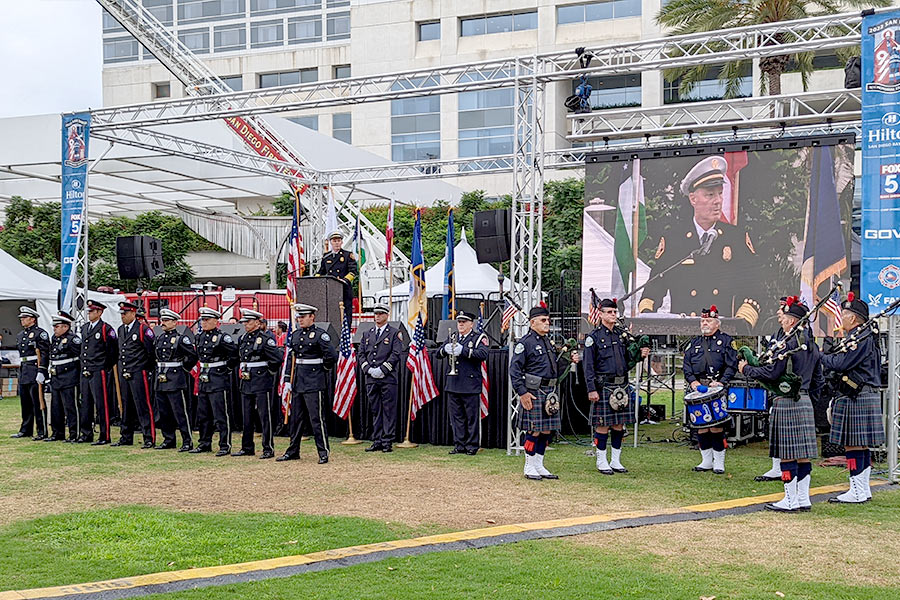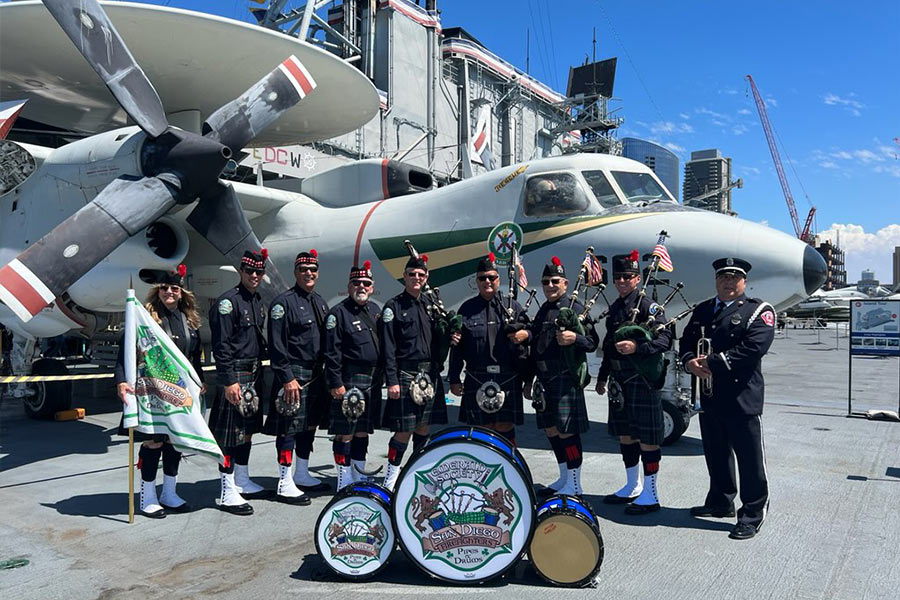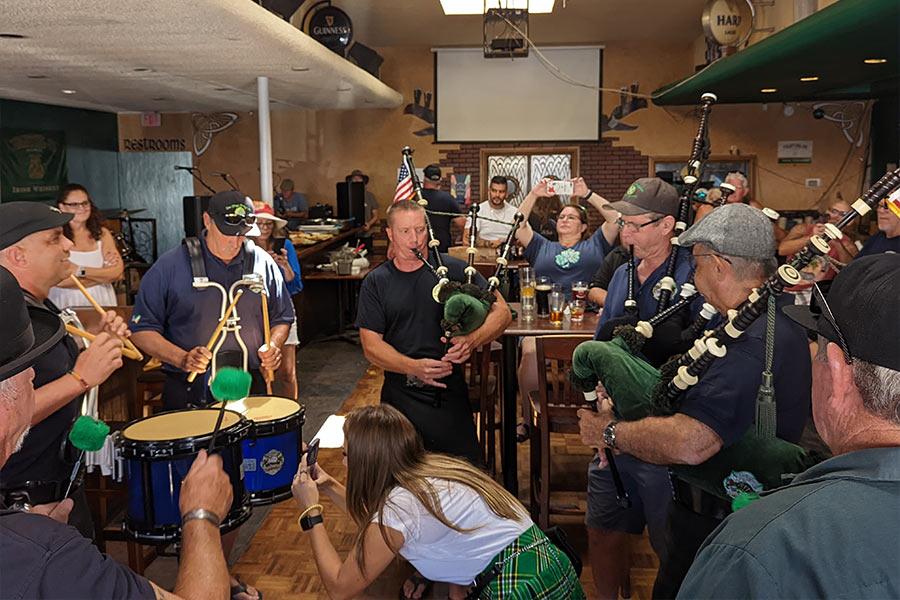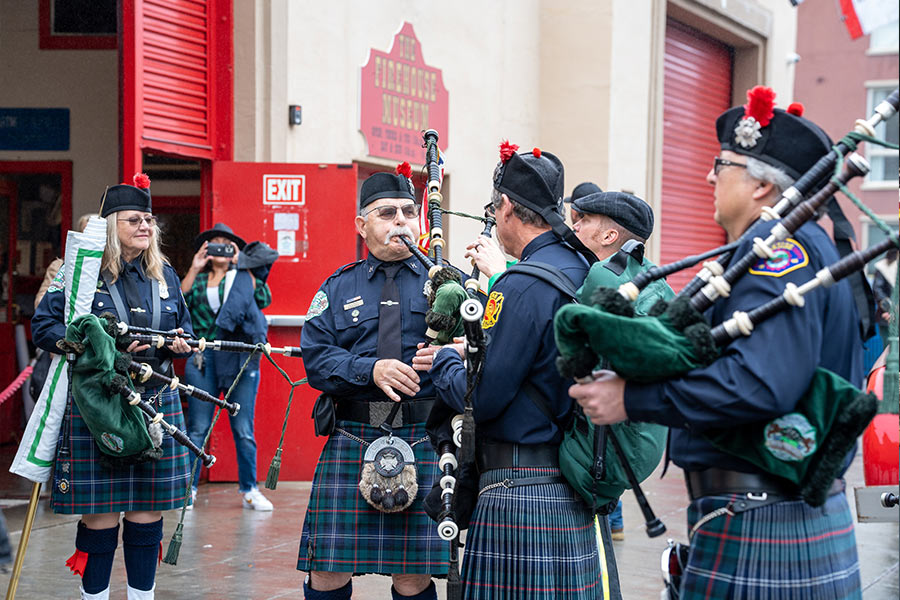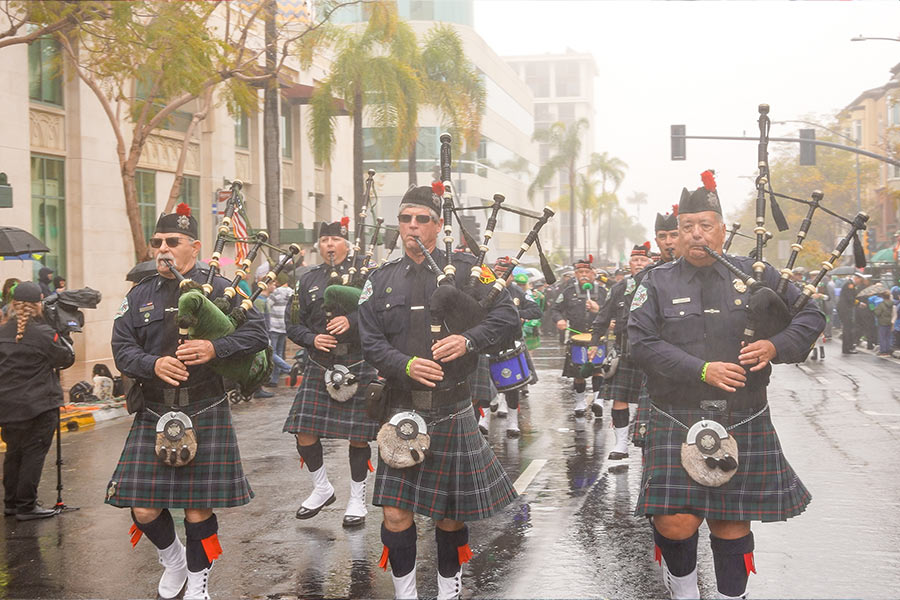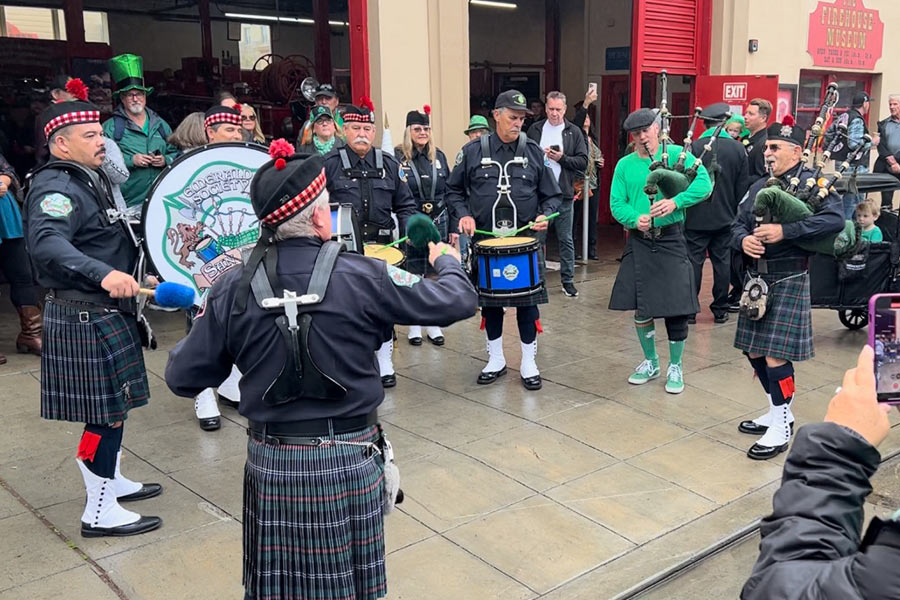 If you share our passion for music, firefighting, and preserving heritage, we welcome you to join us. Whether you're a seasoned piper, a drummer, or someone eager to learn, we have a place for you in our band.
Please reach out via our contact form and someone will be in touch.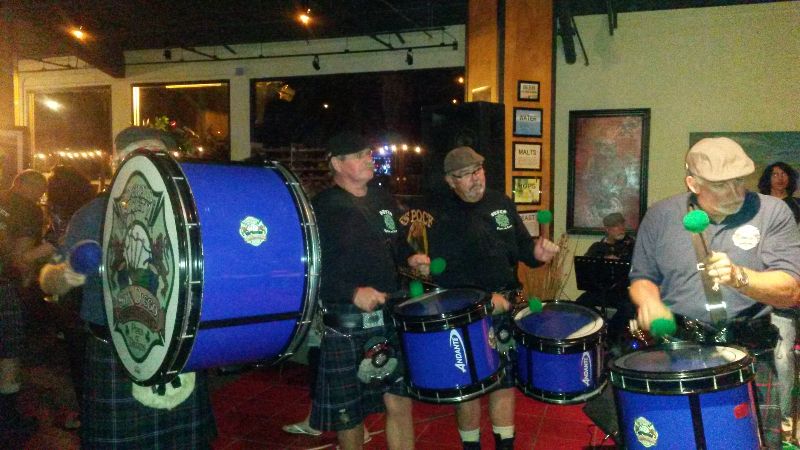 Join our email newsletter.